Our approach to any engineering project follows our core philosophy and industry-leading forensic engineering best practices. Once on-board, our investigation team provides an on-site assessment and evaluation of the damages in question. Upon the completion of our thorough investigation, our engineers prepare a detailed report outlining the on-site findings, identifying probable cause and origin and, if applicable, recommendations for repair. This is followed by a detailed photo report and referenced in the written report.
Building Forensics Investigations
The scope of our investigation is vast.  We investigate and evaluate all facets of commercial and residential buildings, including: the building envelope; mechanical, electrical, fire protection systems; structural, civil, geotechnical and code analysis. 
Civil/Structural
Our structural investigation service offers an on-site assessment and evaluation of the structural components and integrity of a building or home. Our expert engineers focus on foundation shifting, soil concerns, interior cracking and framing movement, sagging or bowing floors/walls, roof failure and, any additional aspects that allow for a more comprehensive report.

Mechanical, Electrical, Fire Protection Evaluations and Assessments
Determining the root cause of any project requires the skill and detail of experienced professionals.  Our team is poised to determine everything from the origin of reported issues to building systems – including electrical panels, distribution, HVAC, plumbing, control systems, sprinkler systems and toilets.  We can effectively assess anything inside or surrounding the residence or commercial building to determine and resolve claims, ultimately reducing business interruption and life safety risks.
Water Losses
Moisture intrusion, mechanical system failures, and plumbing issues represent the leading cause of property damage.  Our team of engineers and architects leverage their expertise in design, construction and maintenance to effectively evaluate the cause of the property damage and key performance issues.
Catastrophe Response
Since 2016, we have successfully completed tens of thousands of damage assessments and evaluations, scope of repair and building consulting assignments.
These projects have involved hurricanes, floods, earthquakes, tornados, mudslides, and snow. We understand the importance of responsiveness, communication and turnaround; it's in our DNA.  In fact, our engineers dig in and assess if damages were the result of:
Pre-existing conditions

Maintenance

Improper construction or design

Flooding

High winds

Wind-driven rain

Hail

Snow accumulation
Our assessment utilizes forensic techniques and engineering science to determine and document the extent of the damage, the various causations (wind, flood, and storm surge), and all other damage, such as water intrusion or damage to roof coverings. The safety of the occupants is the primary concern and is established immediately upon inspection.
Fire & Explosion Investigations
Our nationwide team of IAAI- and NAFI-certified investigators and professional engineers rapidly mobilize to fire scenes and provide consistent, evidence-driven analysis to determine the origin and cause of fires and explosions.  We understand how important timely, accurate, and clear communication is as our clients consider next steps in the process. 
Licensed Private Investigation Firm – Missouri (2021036238)
Licensed Private Investigation Firm – Texas (A13750501)
Licensed Private Investigation Firm – Virginia (11-19433)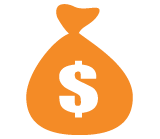 Building Consulting Services
Building can be a complicated process and we're here to help you understand your options. Our diverse team of licensed contractors, engineers, and experienced estimators consult with you to deliver timely and accurate reports.  Our experience includes a range of insurance claim litigation matters requiring scope of damage, cost estimating estimates, comparatives, appraisals, desk reviews and incurred cost reviews.
Licensed Louisiana General Contrator – Residential (#887669) and Commercial (#72647)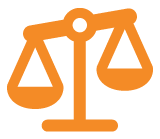 Expert Witness & Litigation Support
Retaining the correct expert is paramount to successful litigation.  Our deep pool of technical resources and our proven process systematically follows the evidence to deliver clear and defensible conclusions on construction defect, subrogation, product liability, or premises liability matters.  
Structural Evaluations
Hurricane Damage Assessments
Storm Surge Determinations
Flood Damage Assessments
Litigation Expert Testimony
Wind Damage Assessments
Water Intrusion Analyses
Fire Investigations
Tornado Damage Assessments
Sink Hole Assessments
Hail Damage Assessments
Elevation Surveys
Electrical Engineering Assessments
Earthquake Damage Assessments
Mudslides